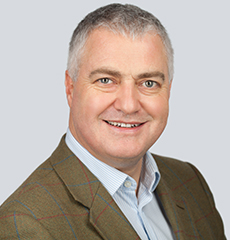 Philip Ingram MBE

Director & Co-Founder, Hephaestus Collective Limited, P&L Digital Edge Limited, Founder & Managing Editor, Grey Hare Media Limited
Philip Ingram has an eclectic background and is a management executive, world leading authority, author, and an internationally renowned freelance media professional with a penchant for geopolitics, intelligence, security, and digital and emergent technology. He has global experience planning international interventions into countries and drafting and implementing international, and national agreements whilst devising and monitoring the implementation of those agreements.
He is the Managing Editor & Director of his own technology focused media company as well as Chairing a cyber intelligence company and being a Director and Co-Founder in several digital transformation companies aimed at introducing disruptive, enhancing blockchain based solutions. He has co-authored part of the new book Blockchain Impact. He is widely published and quoted as a world leading authority in his areas of pre-eminence.
Ian Thornton-Trump CD

EH, CNDA, CySA+, CPM, BA,
Chief Information Security Officer,
CYJAX [UK],
Chief Technology Officer,
Octopi Managed Services [Canada],
CTO of Octopi Research Labs [UK]
Ian is an Information Technology Infrastructure Library [ITIL©] Certified IT professional with 25 years of experience in IT security and information technology.
Ian has deep experience with the threats facing small to medium and enterprise businesses. His research and experience have made him a sought-after preeminent cyber security consultant specialising in cyber threat intelligence and security leadership programmes for small, medium and enterprise organisations. In his spare time, he teaches cyber security and IT business courses for CompTIA as part of their Global Faculty and is the lead architect for Cyber Titan, Canada's efforts to encourage the next generation of cyber professionals.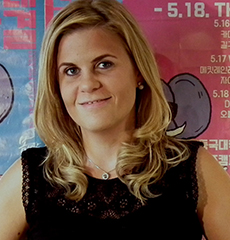 Lisa Forte

LL.M., LL.B., PTLLS.,
Partner & Co-Founder,
Red Goat Cyber Security LLP
Lisa Forte is a speaker, trainer, entrepreneur, documentary personality and vlogger with her own show ReBooting. Lisa is the co-founder of Red Goat Cyber Security and is an expert in social engineering training, insider threat program development and helping crisis management teams rehearse and test their plans for a cyber-attack or breach. Red Goat are an exciting company who are changing the way we view social engineering attacks and are coming up with creative solutions for companies around the world.
Lisa has starred in several documentary films and is a regular on BBC news, radio and in UK national papers and passionately supports the "tech for good" philosophy. In 2020, Lisa also co-founded a "cyber for good" movement called Cyber Volunteers 19. The group provided pro bono help and advice to hospitals around Europe during the pandemic and has amassed almost 3000 volunteers.